From April 19th to October 15th, an exhibition of photographs by Alžběta Jungrová titled "I believe" will take place in the unique premises of the former laundry of the General Faculty Hospital in Prague 2.

"We have been working with Alžběta Jungrová for several years. From the beginning, we saw great potential in her, which is proven by the auction results - interest in her work among collectors increases every year. We were completely won over by her exhibition last year at the Benedictine Monastery in Rajhrad, where she presented a series of photographs called "Emotion Disconnected", after which we decided to represent Alžběta. We are glad that Kodl Contemporary can support this great project and the emerging monograph, and we look forward to being part of her further exploration of the boundaries of photography," says Jakub Kodl about their collaboration.

The main theme of photographer Alžběta Jungrová remains women and the portrayal of various emotions. A selection of her shots from the last decade will be on display at the I believe exhibition. The execution of the exhibited photographs is not traditional. The author unleashes her imagination and prints her works on unconventional materials, playing with light, resulting in extraordinary objects with photographs that shape the exhibition space and enhance the visitor's experience.

Her unique portrayal of feelings follows up on last year's exhibition at the Rajhrad Monastery. The exhibited collections show not only Alžběta's immense versatility and imagination but also her constant search for and pushing the boundaries of photography and new ways of visual expression, such as 3D printing, collages, or light installations that connect with the space and enhance the emotion she wants to convey. Individual works, also printed on textiles, mirrors, or wallpaper, present motifs interwoven in surreal constellations, based on the author's specific vision, working with the stark contrast of light and shadow, and the principle of permeation and reflection of individual moments. While galleries are usually purely white and Alžběta considers them somewhat sterile, she explains, "The former laundry space already carries some emotion. You just need to enter. And when I also use the power of photos, everything can support each other."

The central theme of the exhibition is "Where reality ends, fiction begins." The photographer connects documents, subjective diary entries, and stylized photography. It is difficult to distinguish which of these worlds it is. They intertwine. The exhibition's photos are divided into three chapters: 1. The only real thing is what we feel. 2. We all need to be loved to feel real. 3. All the gods of heaven and hell are within us. "I don't name the photographs; I leave it purely to the viewer to process them on their own, as we all feel things differently, and the same things evoke different emotions in us."

At the exhibition, the author's works created in collaboration with the renowned Czech fashion designer Liběna Rochová, who uses prints on fabrics and makes dresses from them, or with glassmaker Zdeněk Lhotský, with whom she uses a photo processed in glass, will also be presented. Alžběta simply tests what a photo can "endure."

The exhibition is accompanied by the publication of a book with the same title, which is an extended version of what will be on display at the exhibition. In the publication, Alžběta also uses various materials, combines photographs, and creates collages. The reader, for example, can connect the displayed photographs through tracing paper and create their own collages. They will see how emotions change when they use a different photograph. The book is interactive, also working with mirror papers in which the photo reflects... "We laughed with graphic designer Adam Uchytil that it's actually a bit like children's books, where you can move the characters. Similarly, I let the viewer get involved in creating their own imaginary world."

Alžběta Jungrová's exhibition "I believe" promises to be an immersive experience that pushes the boundaries of photography and visual expression, showcasing her immense versatility, imagination, and collaboration with other artists. With the publication accompanying the exhibition, the viewer is encouraged to engage in creating their own emotional journey, making it a unique and memorable event.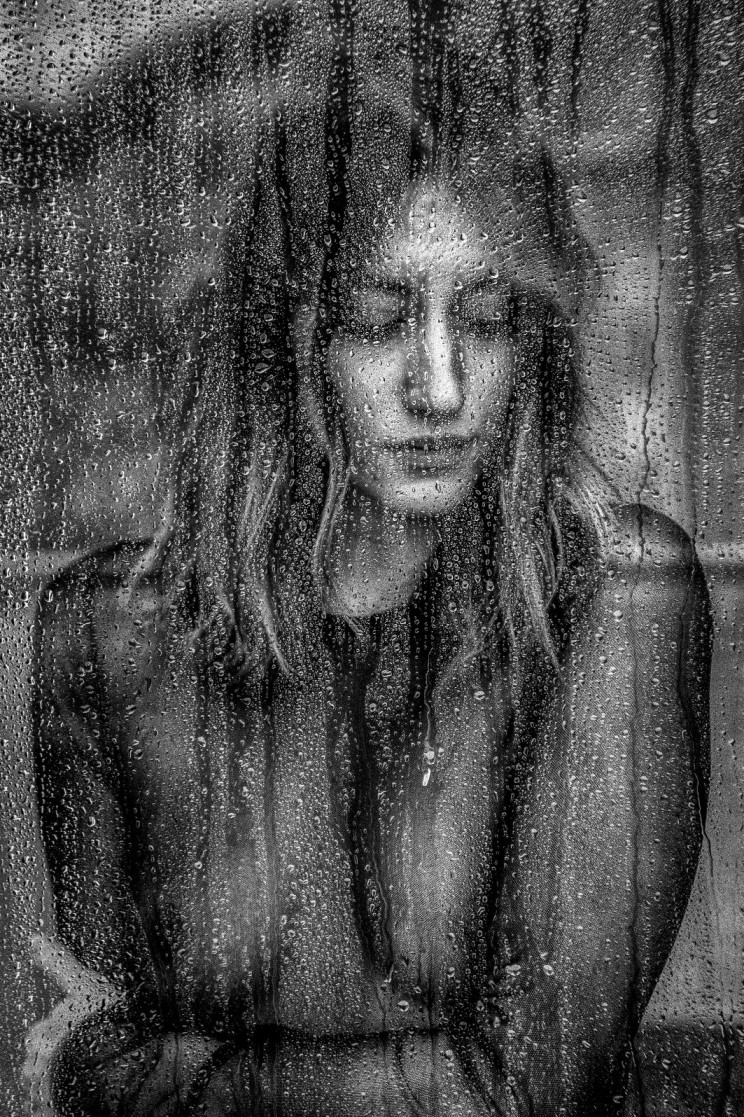 ---
Kodl Contemporary, s.r.o. | Národní 7, 110 00 Praha 1 | kodl@kodlcontemporary.com