Charity auction for the Bátor Tábor Foundation

On Thursday 1st December was held at artslimit.com the first charity auction for the benefit of the Bátor Tábor Foundation Czech Republic. The auction of artworks by leading contemporary Czech and foreign artists was organized by KODL Contemporary in cooperation with Kunsthalle Praha and the Bátor Tábor Foundation CZE.

All lots were sold and the total proceeds for the foundation reached CZK 4,120,000. We thank all the bidders for their participation and support of a noble project and congratulate the winning bidders for exceptional lots!

About Bátor Tábor Foundation

Bátor Tábor – "camp of courage" is a Central European experiential therapy center for oncologically ill children. Their mission is to create unforgettable experiences and thus help seriously ill children and their families. You can find more about the activities of the Foundation here.


Ondřej BasjukBlack Lake
acrylic on canvas
2022
sign. on the reverse
60 × 80 cm
Lot sold: 180 000,-
Gregor HildebrandtDas habe ich auch getan
(12305te)
mixed media (magnetic audiotape coating, adhesive tape, acrylic) on canvas
2021
49 × 74 cm
Lot sold: 305 000,-
Martin Janecký, Ondrash & Kašpárek
Mask

acrylic and inside bubble sculpting
2022
50­ × 20 cm
Lot sold: 150 000,-
Magdalena JetelováHorizon
signal smoke drawing on canvas
2020
sign. on the reverse
20 ­× 150 cm
Lot sold: 390 000,-
Jan Kaláb
Inner Blue Glow Eclipse 102

acrylic on canvas
2022
sign. on the reverse
90 × 60 cm
Lot sold: 240 000,-
Martin Krajc
Deep Inside / Head in the Clouds
mixed media (acrylic, oil pastel, charcoal) on canvas
2022
sign. on the reverse
100 ­× 120 cm
Lot sold: 550 000,-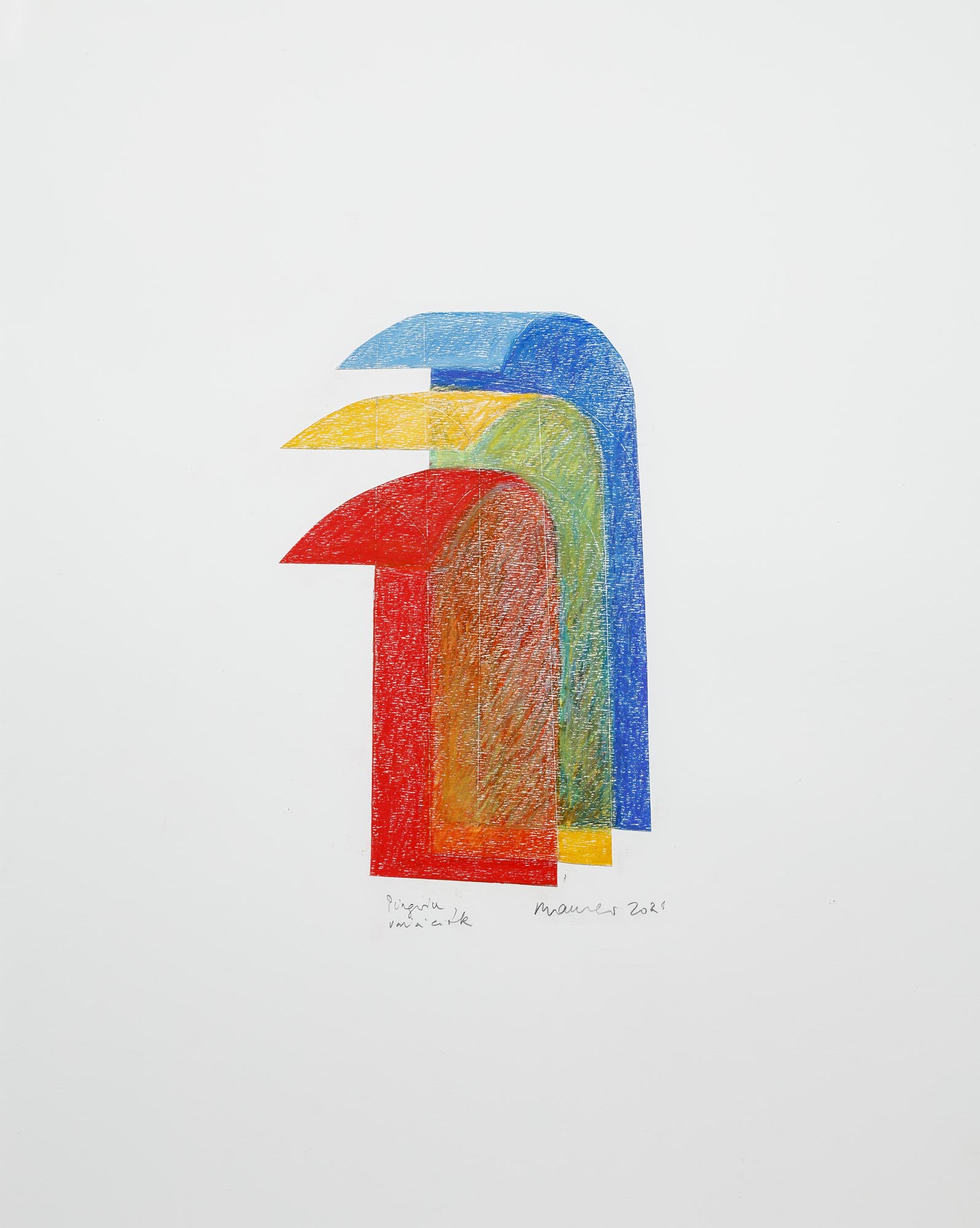 Dóra MaurerPenguin Variations
crayon on paper
2021
sign. lower right
50 × 40 cm
Lot sold: 240 000,-
Stefan Milkov
Cosmic Child
polished bronze
2022
v. 40 cm
1/7
Lot sold: 240 000,-
Vera Molnár
Sainte-Victoire Interchangeables (Orange & Blue)
silkscreen print on canvas
2017
sign. on the reverse
40 × 40 cm each
Lot sold: 350 000,-
Roman Ondák
Fluid Border

mixed media (acrylic, ink) on museum cardboard – 2 postcards with the artist's alterations
2022
10,5 × 15,2 cm
Lot sold: 210 000,-
Pasta Oner
For Love

mixed media (oil, acrylic) on canvas
2022
sign. on the reverse
120 × 100 cm
Lot sold: 370 000,-
Jan Pištěk
Moonlit Night I
acrylic on canvas
2014
sign. on the reverse
95 ­× 125 cm
Lot sold: 260 000,-
Daniel Pitín
Early Evening

oil on canvas
2021
sign. on the reverse
84 × 75 cm
Lot sold: 700 000,-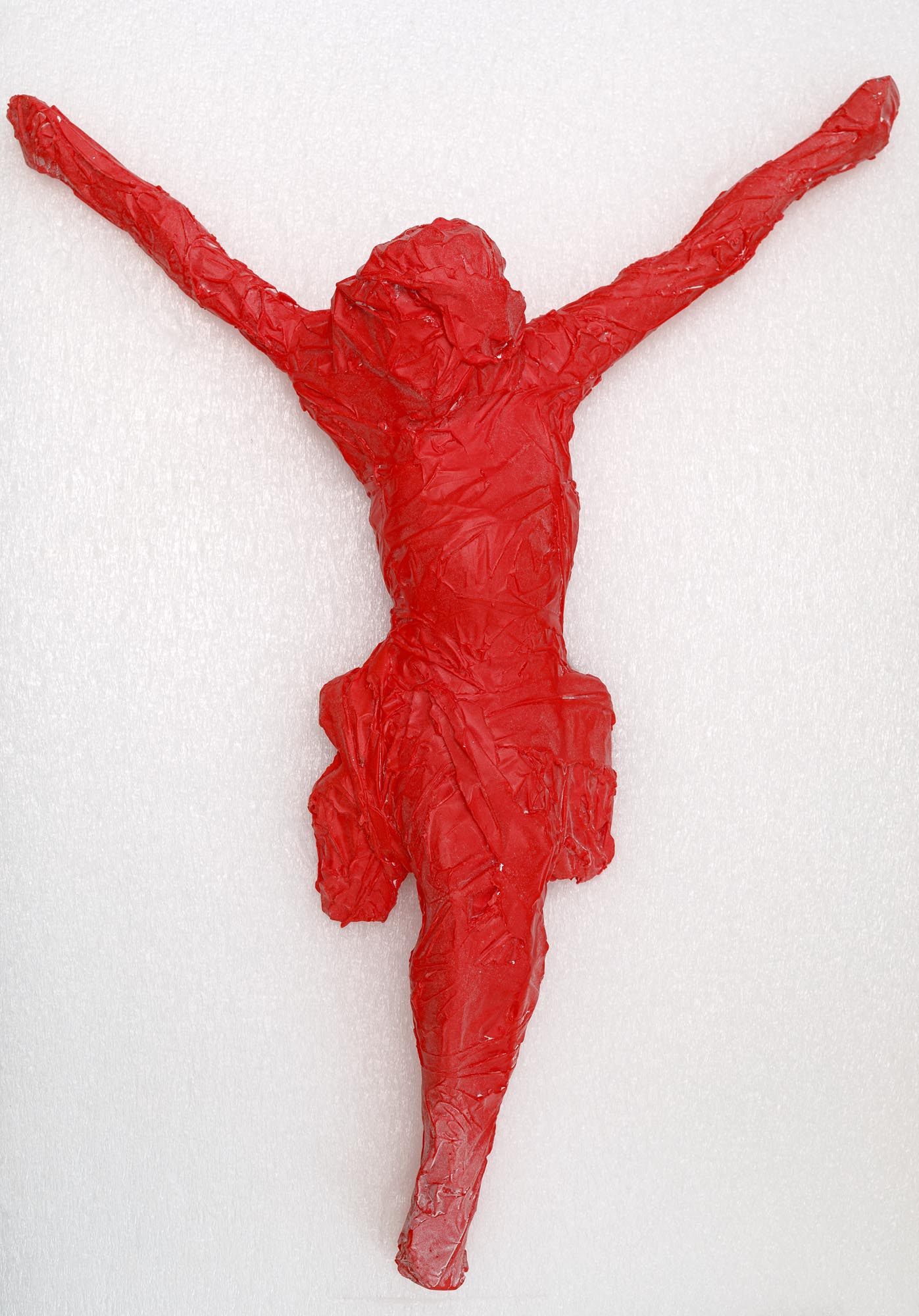 Rony Plesl
Jesus in Red

molten opaque red glass (Vitrum Vivum technology)
2022
sign. on the reverse
50 × 40 cm
č. ed. 4/6
Lot sold: 240 000,-
Kamila B. Richter
Zuck-Err-DNA-G
large photo Kodak endura matt XL, Diasec® Face glossy 4 mm for counter-lamination, Counter-lamination with aluminium composite plate 4 mm, Aluminium support rails "System Grieger 65"
2022
200 × 160 cm
Lot sold: 295 000,-
Jaroslav Róna
Man is a Sad Monkey
oil on canvas
2007
sign. on the reverse
100 × 95 cm
Lot sold: 380 000,-
Ira Svobodová
ONDINE BLANCHE
acrylic on canvas
2022
sign. on the reverse
100 ­× 80 cm
Lot sold: 150 000,-
Jakub Špaňhel
Small Tortoiseshell

mixed media (acrylic, pigment) on canvas,
2022
sign. on the reverse
80 × 100 cm
Lot sold: 320 000,-
Karel ŠtědrýStroke
mixed media (acrylic, pastel) on canvas
sign. on the reverse
150 ­× 100 cm
Lot sold: 140 000,-
Ivana ŠtenclováDalí II
acrylic on plywood
2022
sign. on the reverse
120 × 85 cm
Lot sold: 160 000,-
Mária ŠvarbováJUMP, POOL
digital photograph
2020
82­ × 90 cm
sign. on the reverse
1/10
Lot sold: 160 000,-
Zdeněk TrsSeashell IV
mixed media (acrylic, oil) on canvas
2021
sign. on the reverse
40 × 120 cm
Lot sold: 380 000,-
Jorinde Voigt Ludwig van Beethoven/ Sonate Nr. 14 (Opus 27, Nr. 2), #15 "Moonlight"
mixed media (graphite and India ink) over planographic print on paper
2012, Berlin
sign. on the reverse
81 × 122,5 cm
Lot sold: 310 000,-
---
Kodl Contemporary
Národní 7, 110 00 Prague 1
Openig Hours Mo–Fri 10:00–18:00

---