Jan Kaláb (1978)
I'm interested
Jan Kaláb is a remarkable Czech artist whose style is based on the creative roots of graffiti and street art, and who ranks among the founding generation of writers. He gradually transferred this visual culture from a street environment to prestigious gallery spaces around the world. Street facades and experimental work were replaced by canvases of various shapes of his production. His work is accompanied by a constant exploration of new techniques and structures. Through geometric morphology, precise acrylic painting, and layered surfaces, he embarks on the analysis of space within the classical painting. Jan Kaláb's boundless commitment, joy of playful discovery, and overcoming of his own possibilities as a result lead to innovation and the withdrawing of genre boundaries.
Selected exhibitions:
The Geometry Code - Mirvald & Kaláb, Gallery Villa Pellé, Prague, CZE, 2021
Cosmic Spring, Macadam Gallery, Brussels, BEL, 2021
On Vision and Colours, Danysz Gallery, Paris, FRA, 2021
Solar, Rhodes Contemporary Art, London, GBR, 2020
Summer Art Salon, Kodl Gallery, Prague, CZE, 2019
Shape & Tone, Castanier Gallery, Miami, USA, 2019
Wavy Emptiness Inside a White Ellipse 721
2021
acrylic on canvas
125 × 250 cm
I'm interested
Kaleidoscope 922 (SHADES OF FIRE)
2022
acrylic on canvas
119 × 119 cm
ARTIST'S RECORD SALE

sold at 88th KODL Gallery Auction
Kaleidoscope
2021
glass object (double-sided sprayed glass)
108 × 102 cm
sold at 87th KODL Gallery Auction

Virus 0420 (Anticovid)
2020
acrylic on canvas
⌀ 120 cm

sold at the VIRUS charity auction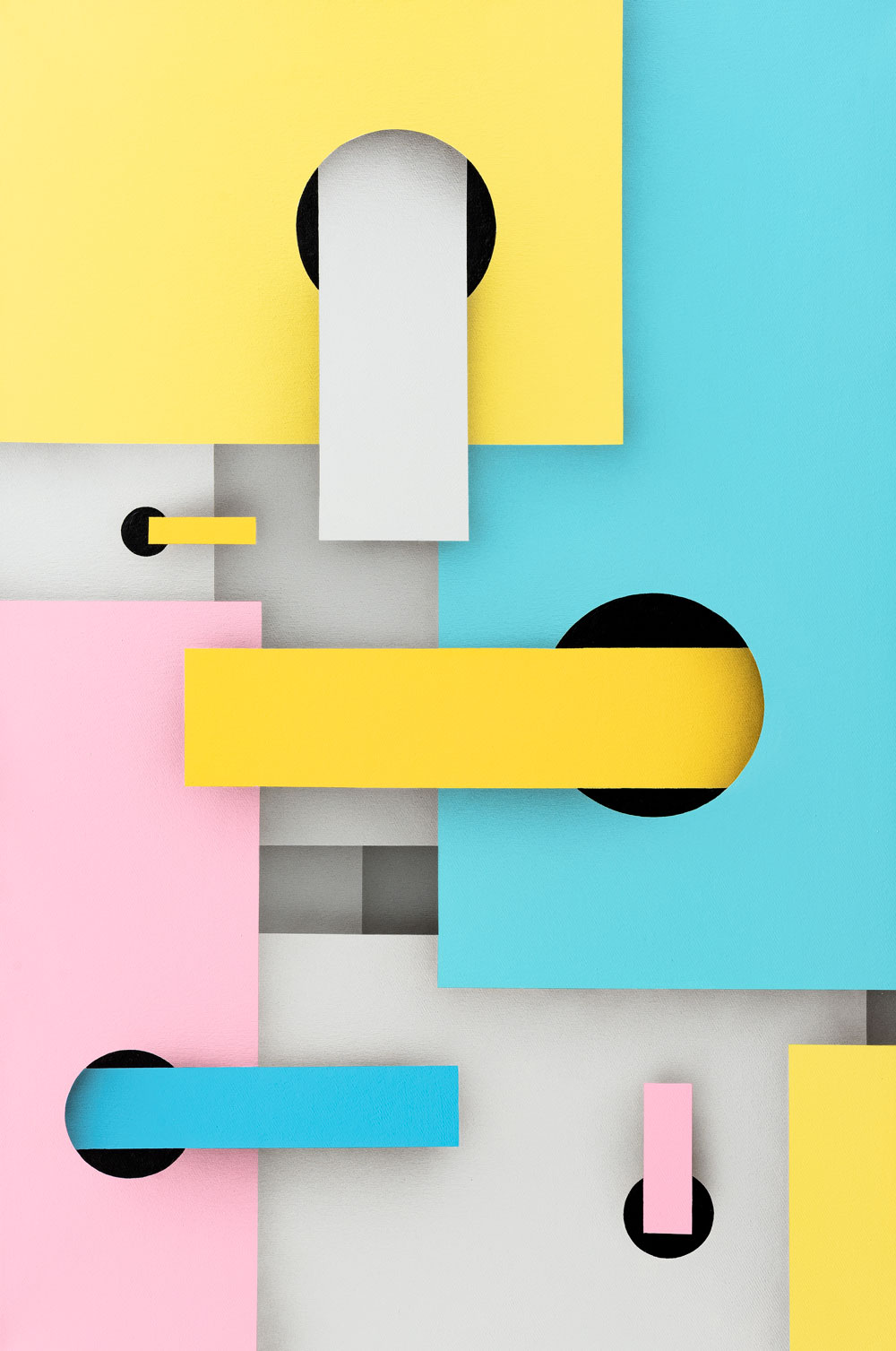 Baby Infinity 0320
2020
acrylic on canvas
90 × 60 cm
sold
Rainbow Circle 1
2018
acrylic on pruned canvas
50 × 50 × 6 cm
sold
Purple Void
2020
acrylic on canvas
100 × 180 cm
sold
Varped Sunset 032021
2021
acrylic on canvas
58 × 94 cm
sold
Infinity in White Area
2019
acrylic on canvas
120 × 100 cm
sold
Red Intersections
2015
acrylic on canvas
120 × 120 cm
sold

Vibration in White Ellipse 821
2021
acrylis on canvas
125,5 × 178 cm
sold at Sotheby's Auction 20th Century Art: A Different Perspective 2021.
Innocent Bubble 721
2021
acrylic on canvas
100 × 120 cm
sold
Blue Jellyfish
2019
acrylic on canvas
⌀ 60 cm
sold
Blue Haron
2016
acrylic on canvas
122 × 122 cm
sold
Blue Cloud 1234 PM
2018
acrylic on canvas
96 × 102 cm
sold at Sotheby's 20th Century Art: A Different Perspective 2020
---
Kodl Contemporary, s.r.o. | Národní 7, 110 00 Praha 1 | kodl@kodlcontemporary.com